You Can Live To Exist OR Exist To Live
I know your Modus Operandi…
You are a pretty, smart, successful, independent woman. You have a full time job at a great company with awesome benefits. You drive a shiny new car that you saved for months to buy, you have a loving boyfriend, and a cute condo downtown, and your friends and family all view you as the perfect picture of #HOTSuccesss.
Except, the full time job, doesn't pay that well. I mean it pays enough to cover your bills, but just barely, and it certainly doesn't pay you enough to deal with the backstabbing, abuse, and harassment that comes with being a woman in a corporate environment.
Ouch…but you know I'm telling the truth.
Your car is great, it's new and you look great behind the wheel (of your hot wheels). Except the payments are a third of your check, and your boyfriend is great, and your condo is cute, except he gets annoyed that he has to chip in more for electricity and internet, because the car payment and the condo together are too much for you to handle on your own. Sometimes, he gets very annoyed, and sometimes he gets downright scary.
You want change, you want to get out, and YOU want a new direction.
You want to quit it all and start over, but you can't, because you're stuck.
You are trapped. You don't have the money.
Dissatisfaction is a beautiful thing!
The good news is, you don't have to be trapped, and you don't NEED a man, or your parents, to swoop in and save you. All you need, is a Fuck Off Fund (please excuse my language but how many times have you wanted to tell someone #FuckOff but you had to stick around and put up with their sh*t).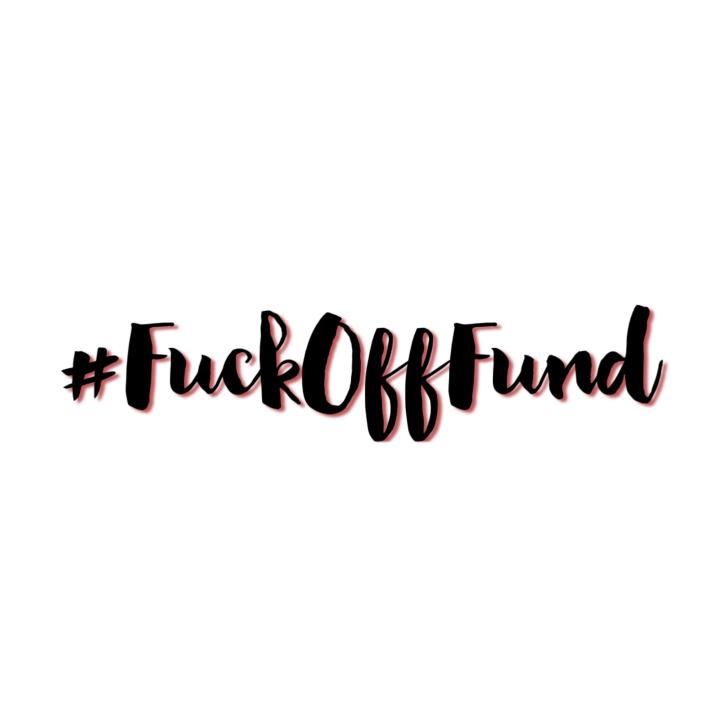 What is a Fuck Off Fund? We checked and yes the definition appears on Wikipedia.
A Fuck off Fund is the money you save for the day the other shoe (or in my case stiletto) drops. This is the money you need when the straw does finally break the camel's back, this is your life vest, your redo button, and your escape hatch from whatever unhappiness you find yourself in. A Fuck Off Fund is what you have when you need to tell the world unapologetic to Fuck Off.
I don't need you.
I got this.
Girl Bye!
And two months ago, that is exactly what I did.
I divorced my husband to the tune of $300, I paid 2 months of car loans to the tune of $500. I quit my job, got a new and better one that pays me what I deserve, and as I write this I am sitting in my Manhattan hotel room, drinking champagne and waiting on room service, and looking forward to another day of business development and training for my new position.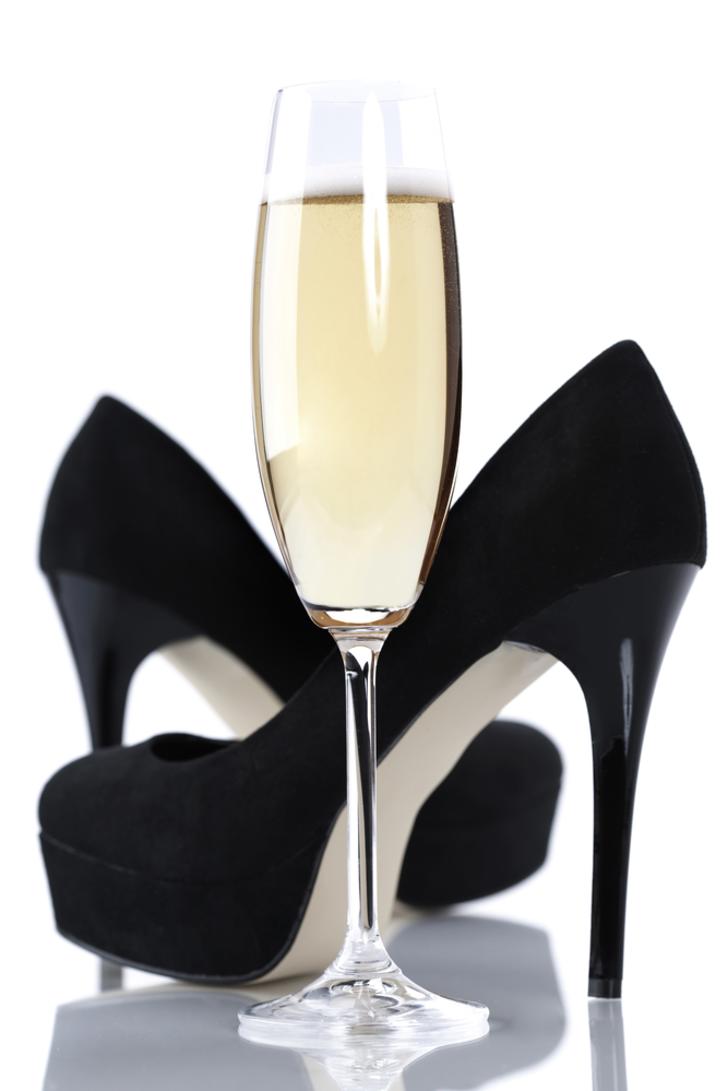 #GirlGoneWealthy
Getting my Fuck Off Fund together was simple, all it took was some self-control, and a minimum of $50 a paycheck into my bank account, and when the time came for change, and for rebirth, I was able to save myself with MY money.
I flipped the bird and turned my back on the people and situations that were preventing me from achieving my happiness, and I put myself on a new path, one that leads to more opportunities, more personal and professional fulfillment, and even more happiness.
Of course now I have to start all over again, but if I'm lucky, I won't need it again and that money can go towards a #JetSettingGirl excursion.
If I'm unlucky (which I don't think I will be because I learned many lessons), at least I'll be able to tell the things standing in my way what they REALLY can do.
Enough about me...
How much are you depositing in your Fuck Off Fund this week?
Are you ready to rock Feminine Leadership?
Real change, the kind that you've been craving for in your business, is only going to come from putting new systems and strategies in place.
Believe me there is nothing you cannot accomplish if you pair vision and passion with an enduring work ethic.
If you truly desire to be powerful, playful and profitable, allow a woman who dedicated her whole entire life to feminine power mastery, doing what others said could not be done while wearing a dress, make up, big hair and batting her eyelashes...
A Feminine Goddess Who Walks Her a Talk
She is a Goddess of change. When she met defeat after defeat she got tough —and they were tough— when she was left with $52.22 in her bank account she did what any fierce feminine leader does: she dug deeper, increased her self worth and value in the marketplace, worked harder, got smarter, and became stronger while looking like a Billion Dollar Beauty in the process.
And now she wants to show you how to be resilient, how to deal with challenges, and how to strive for excellence in all that you do in makeup and high heels. Click Here Now!