If you haven't read Part 1 yet, take a quick peek. These tips are in no particular order, so if you stumbled upon this article first, that's a-okay! Now, take out your favorite Notes app and let's get down to business.
6. Embrace the Hashtag
I see so many people complaining about how stupid hashtags are, and do you know what I say to that? BYE GIRL! Sure, tons of people misuse hashtags and it ruins them for the rest of us, but I encourage you to look past that and utilize hashtags for what they really are: an indexing and organizational tool. Research hashtags specific to your brand and create a hashtag bank to use on every single one of your posts – particularly Instagram.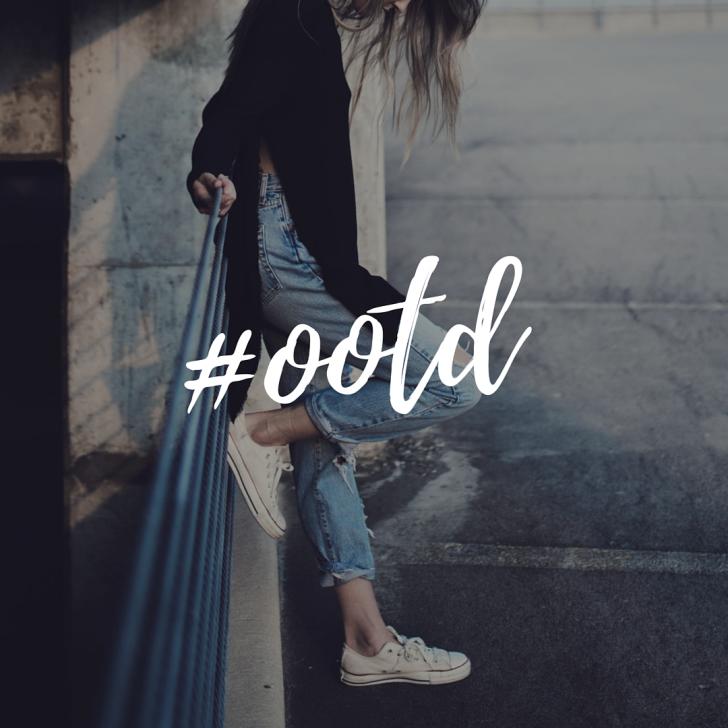 Studies show that 1-2 hashtags per tweet is the golden ticket (you can do up to three, but engagement starts to decline) and up to 30 hashtags on Instagram. This is why Instagram is the best platform for discoverability . People are always browsing trending hashtags and hashtags relevant to their interest, which means that you will find people interested specifically in what you are all about . Here is my best kept secret for Instagram (Shh!): Instagram truncates your comments after six line breaks, so, hit that enter key 6 times and THEN copy and paste your hashtag bank into your first comment instead of your initial caption. This way, your photo is still in all the right feeds to gain audience, but you aren't muddying up your beautifully crafted caption with ugly hashtags. (I do suggest consistently using 1-5 branded hashtags in your initial caption, though.)
7. Stop Over Editing Your Photos
Listen, Facetune is one of my favorite apps too and when I first downloaded it, I smoothed the $h!t out of my skin. But when I stalk myself on Instagram to see how my feed flow looks, I start cringing when I see pictures I posted a year ago. I am an avid proponent of editing your photos (let's be honest, it's just not good enough anymore to post unplanned and unedited photos online anymore now that we all have access to apps that make photoshop skills obsolete) but you have to be stealth about it. Only edit enough to make your photo feel professional and makes you feel confident posting it, but not so much that everyone can tell it's edited. Then, if you still aren't happy, go crazy with filters and call it "stylized!"
8. Separate Business and Pleasure
There is a major difference between Social Media Marketing for your business and the flow of your personal social media feed. One of the biggest mistakes I see girls make, especially in Direct Marketing, is not having a separate account for your business. You should definitely invite your friends and family to like your Business accounts, but keep your personal feeds centered around your social life (remember, we learned earlier that we can't forget the social in social media) and build your business accounts around your brand. You will probably end up playing the follow back game at first on your business accounts if you don't want to buy followers and that makes your news feeds a little messy. By keeping your personal accounts separate, you still get to interact with your friends and family on your own terms without their posts getting buried between people you recently became friends with online. Your business feeds should be finely curated whereas your personal accounts can be more stream of consciousness and less consistent. Analyze both your business and personal brands and be authentic and consistent on both.
9. Make Your Caption as Pretty as Your Picture
I know, I know, you've probably heard me say "a video is worth more than a picture, a picture is worth more than text and text is worth more than nothing at all," but that doesn't mean you can just blow off your copy! Make sure your video and photo captions are relevant and informative – personally, I suggest finding a comedy element to spice things up, but that might just be my personal brand seeping through and creating a bias. Once you analyze your brand, you will have a good sense of your online voice and you can decide what angle works best for you.
10. Stop Avoiding Those Boring Analytics
Okay y'all, I KNOW analytics are boring and overwhelming and you don't want to read them, but they are important. If you aren't checking up on how your posts are doing, chances are there's something you're doing wrong (nobody is perfect, especially right away) and there's no point expending energy on something that isn't working. You can check out your analytics on each platform (Facebook and Twitter integrate them into their settings) or use an external tool. My favorite is Google Analytics because it's super easy to set up, but once you get the hang of analytics you can dive deeper and create narrow and specific channels to monitor: the possibilities are endless! Hootsuite also runs analytics for you if you pay for it at a certain level and Sprout Social has the most visually pleasing analytics reporting on the market, but it's expensive. And while we're on the subject of numbers, head on over to Ungenita's insightful article about Smart Women Winning the Algorithm Revolution  and take a second to take in the realities about technology and how your creativity will set you apart from the crowd.