Bad Hair Day..? 
Wouldn't it be nice to Never, EVER have a Bad Hair Day again…?
What girl hasn't had a bad hair day? Maybe your hair won't lay flat like you've styled it to or maybe it won't hold the curl you put in.  Or maybe it is holding the curl in some spots but not in others.  Perhaps, instead, your hair is frizzy and out of control. Its making you feel unpretty, unsexy & not cute. What do you do?
Here are 17 ways to ensure that it never EVER happens again.
If you're dealing with frizzy hair, keep hair gel, mousse, hair spray, or leave-in conditioner on hand to use on your hair when it won't behave.  If you can keep your hair calm and in control, you might get it to obey your other commands…

Keep a variety of hair accessories on hand.  There are lots of accessories that can help you hide your worst hair day. 

Be sure to keep rubber bands and bobby pins for quick fixes.

Side combs, banana combs, barrettes, clips, and bows to tame certain parts.

Headbands will always come to the rescue on a bad hair day.

Style your hair in such a way that your bad hair day doesn't matter. 

Braiding your hair is the casual way to solve a bad hair day.

Pulling your hair in a ponytail works in the AM & PM.

Putting your hair in a bun and off your face, can often disguise the fact that your hair is acting naughty and not nice.

You can cut your hair really short so you can wash, blow dry and say bye.

Some girls wear hats (I do) to cope with bad hair days.  If you love hats, invest in a variety of hats and coordinate with your outfit.

Another one of my favorites, try a pretty scarf.

You can visit your local hair shop and buy hair (my all time favorite hair tip) to clip in or sew in. Hair Extensions are great if you want a quick fix and to add more length and volume.

Feeling extra confident?  How about rolling with that bad hair?  If it's refusing to curl a certain way, maybe try adding a little mousse and scrunching your locks to make them do what they seem to want to do anyway.

If your hair's being flat when you don't want it to, why not see if it looks okay if it's all flat and smooth?

If you color your hair, keep those highlights, lowlights and touch ups like clockwork.

Regular haircuts will also make your hair easier to style.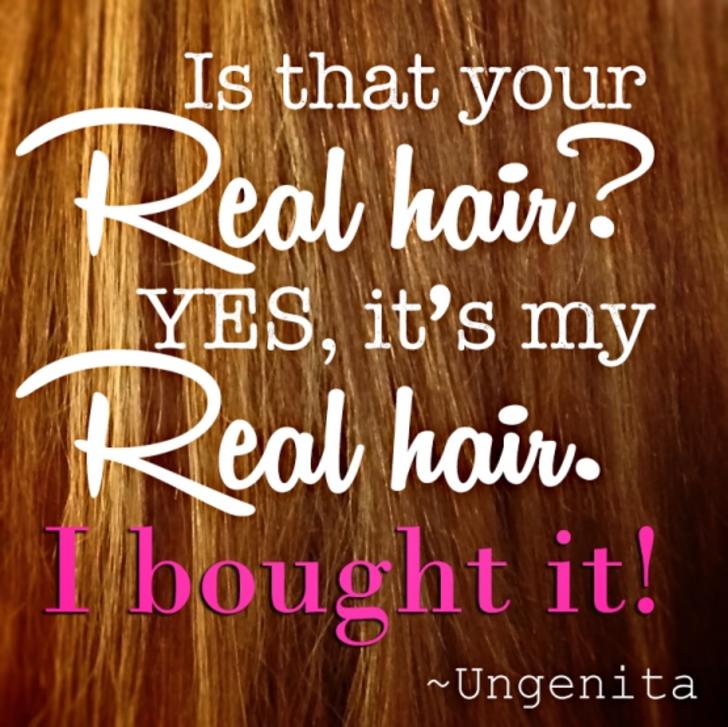 At the end of the day, it's about finding a routine that works for you, and you can easily incorporate in your lifestyle. If you find a particular strategy that works for your hair, remember it for next time. Here's to being positive (Never, EVER Have a Bad Hair Day Again) and always looking good from head to toe!