Distressed finishes, garage sale treasures and old antiques can leave your house in a "Beautiful Mess" but in the design world its labeled "Shabby Chic."
The minute you step into my Marina pad, you'll see a little bit of rattan and a whole lot of glam. J'adore (studying French) mixing rustic furniture with modern pieces… My place is filled with furniture and accessories from Z Galleria, Pier 1, Cost Plus, Home Goods and a few 'luxury for less' living room and office furniture from Model Interiors.
I decorate my home, like I style my clothes. I'll pair my Christian Louboutin's with skinny jeans from Forever 21 (no shame in my game). You'd never know if I'm wearing a $1000 ensemble or something I pulled together for less than a$100. So when it comes to my home it's definitely more chic than shabby.  
Growing up in the projects inspired me to have a beautiful place. Plus, I got bit by the 'design bug' assisting Realtors at Open Houses in my late teens. And let me not forget my obsession with HGTV in my 20's which led to me running a high decorating fever to this day. If you'd like to go shopping for your place, I'd love to share some of my tips &tricks. Needless to say, I've been decorating on a budget before I was old enough to sip pink champagne.
I LOVE a gorgeous, elegant, girly, opulent and glamorous place. It makes me feel beautiful, sexy and it sparks my creativity. Most of my friends say my place looks like a Model Home. I wouldn't have it any other way… #HOTHouse
It's another reason I created Pretty Spaces on PoshONPennies.com . I wanted to share my decorating tips and encourage women to jump on the design band wagon with me.
If you'd like to create a soft and feminine space that's comfortable, inviting and welcoming, taking a walk on the vintage side is a gorgeous option.
While,it looks great, it's also an inexpensive look to accessorize with. You can easily find complimentary textiles; using mostly cottons, linens and chenille.For most vintage OR (for the purpose of this article) shabby chic pieces, the basic color palette is mainly snow white fused with girly-girl pastels,including baby blue, rose petal pink and beach sand tones.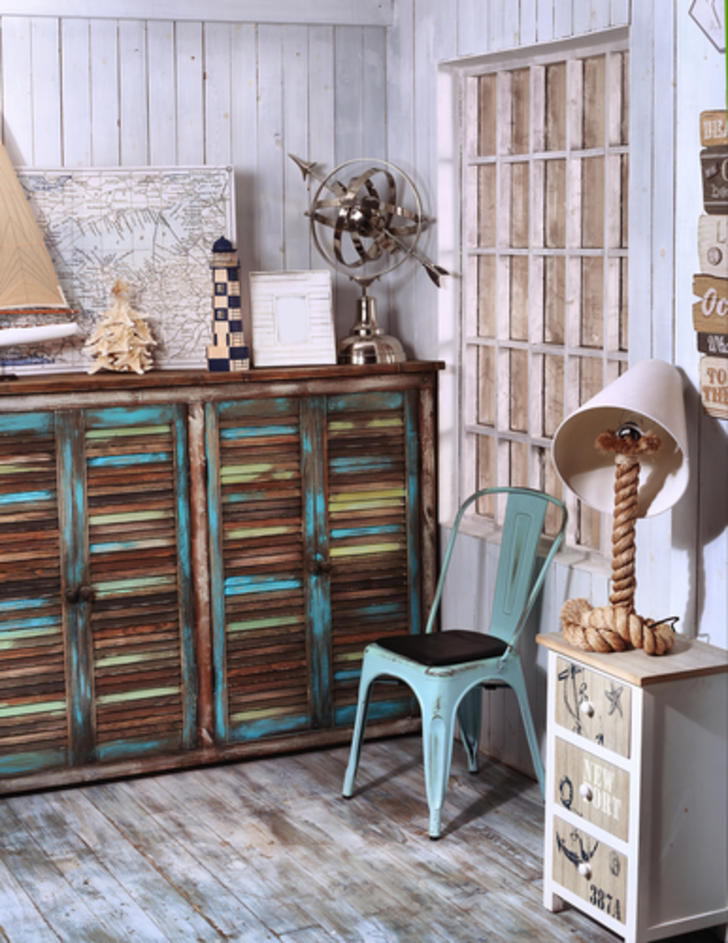 It's a style featured in magazines like Elle Décor, Architectural Digest, and mimicked on Design Shows, Ready, set, decorate (before you start), browse the web and look around for examples. I'm sure you love window shopping for clothes, jewels and shoes. The same applies to decorating your place.
Who is your favorite Interior Designer?
Hands down, my favorite #ShabbyChic home was Pamela Anderson's Beach Cottage Chic in Malibu featured on MTV Cribs. The episode is still in rotation and worth adding to your 'Tivo List' for the inspiration alone.
I have to give it to the Red Bathing Suit Goddess; she knows how to decorate a pretty space. It was so girly and very inviting. There were French influences throughout: Vintage Chandeliers (Chandeliers add more Glitz & Glam to any space…and you can find on the cheap at second hand stores), old antique blankets, hat boxes (organize your stuff inside in something cute), pillows in floral patterns, wicker chairs, skirted sofas, vases filled with pink roses(roses don't always have to be red) and a lot of "Frilly Stuff".
She used the term "Swap Meet Whore" to describe her passion for collecting & mixing #PoshONPennies pieces. Very Romantic!
If this design appeals to you, first start by picking what kind of Shabby Chic Girl Are You? From beach cottage chic like Pamela Anderson to cottage chic as seen on Houzz.com , or perhaps you're more drawn to French country like CottageChicStore.com. Once you decide on the look, list the primary pieces you wish to own, create a decorating budget and then let your fingers do the researching.
Check your local vintage stores or do a search on Craigslist (I've sold some pretty glamorous stuff on Craigslist when I moved out of my home and into my condo) with the following keywords: vintage and shabby chic, and keep your eyes peeled for rare antique pieces that you might not find because they're no longer in production.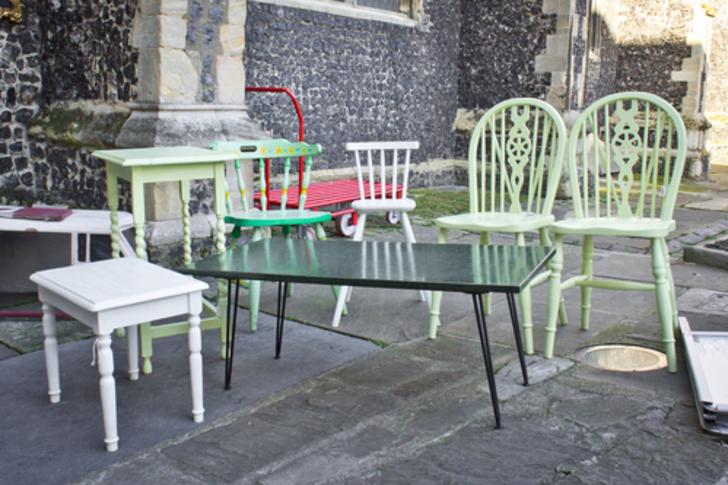 If you're starting out and are craving a gorgeous space but don't have a lot of money, you can achieve your design goals with this style for less.
Remember second hand can still be first class, so embrace your shabby chic side, and invite some vintage pieces into your space and let them mingle with classic themes and create a cozy place that's soft and feminine like you. A #BeautifulMess you'll love coming home to and won't be embarrassed about!
You know how I feel, your House Should Be HOT Like YOU.
Live a beautifully successful life inside & out,
#Ungenita