It's Time to Talk about YOUR Brand Image…
As a personal stylist and CEO of Ustyled, women often assume that I have a large wardrobe.
They're often surprised that I don't. Yet, I feel like I have a ton of clothes. And, I always am pulled together in just the right way for every occasion (I mean, I better be – I'm the expert!)
But really, I have fun with my clothes and that's something that I teach my clients to do. When you have fun, it becomes easy, effortless and authentically YOU.
If you find fashion frustrating or often worry you're not quite dressed appropriately for an occasion, then you likely think that there is NO way that fashion can be FUN.
Well,when it's just about Fashion, I actually don't think it's that fun. But, STYLE,that's a whole other story.
Style is about YOU.   It's about how you show up. It's how you FEEL in your clothes.
If you spend too much time in front of your closet each morning,then it's time to look at your wardrobe and style.
How much is too much time in front of your closet? Any more than 2-3 minutes deciding for a total of 5 minutes including your actual dressing time.
Sound incredible? Well, according to the London Telegraph, a recent study found that the average woman spends almost an entire year over the course of her lifetime standing in front of her closet deciding what to wear.
So, yea, just 5 minutes probably does sound incredible. Incredibly impossible!
Well, as my Style Icon Audrey Hepburn reminds us, the word impossible itself says I'm Possible.
How to create your 7-Figure Style NOW …
Start with your attitude
Standing out in STYLE means that you're going to be noticed. You will be seen. You can't hide.
This is what we want for you – to stand out, be seen, be heard and share your brilliance.
But the vast majority of women are healing a wound that has them scared to be visible. Does that resonate with you at all?
Mine was having multiple experiences of mean girls. If I stood out, I got hurt. If I didn't, I was safe. It took me many years to heal this wound and much of it has been in the last 7 as I've built Ustyled and helped many other women heal their own wounds.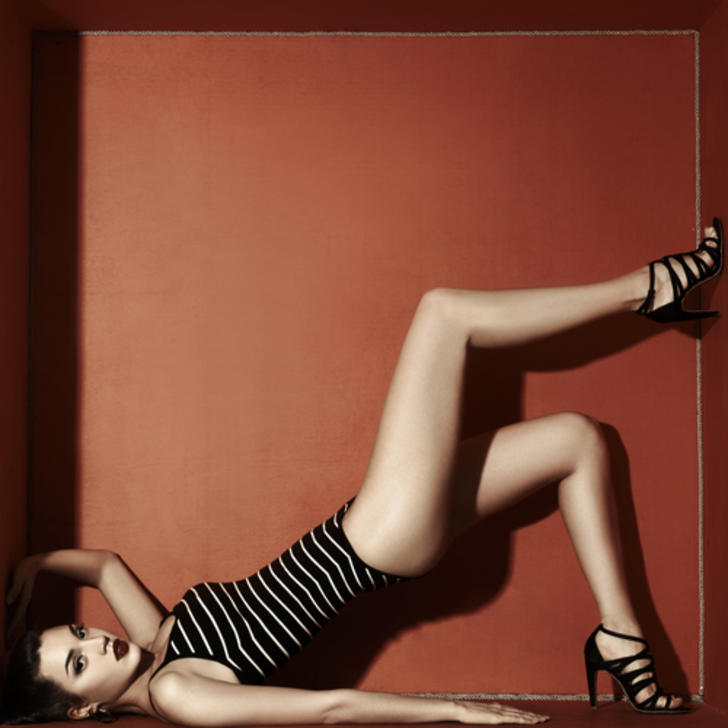 Focus on Fit
You don't need 20 pairs of black pants. You need 2-3 great pairs of black pants. You know, those Goldilocks pairs that aren't too tight nor too baggy. Just say NO to baggy bottom syndrome!
Mind your waist, don't get to excessive with the flowingness of that top and pay attention to proportion (if there is volume on top, you need to keep it tailored on bottom … and vice versa).
Quality over Quantity
Stop shopping at Forever 21 and H&M. Just stop! Stop buy pieces on sale because they're 'designer.' If they don't fit you perfectly or you are compromising at all on quality, color style … don't buy it!
It's so easy to get sucked into a sale, but having STYLE isn't about having a giant wardrobe. It's about having the right pieces that feel good and add value to your wardrobe.
If you feel like you have a closet full of clothes and nothing to wear, it's like not that you don't have enough clothes. It's that you don't have the right clothes. You are missing some key elements.
Try before you Invest
If there is a trend or style that you want to try then do just that – TRY it! This is where I can appreciate a Forever 21 or H&M. It gives you the opportunity to try a trend without investing a lot.
Another great resource is Rent the Runway. This is great if you have a special event where you don't want to buy a new $300 dress, but have a$30-80 budget. You do have to know how to dress your body and the details that usually flatter as well as your size in different brands, but such a fun way to try DESIGNER outfits!
However, I'm also a stickler that $50 is still $50. I want you to get the most value out of that $50!
Do YOU
Last, but certainly not least, you have to be YOU. Show up as you!Style is different than Fashion. Style is an outward expression of your inner self.
You do need to be mindful of certain situations and your audience at various points of your life and career, but you also have to let your personality and brilliance shine through.
So often I see women hiding behind frumpy clothes, a boring suitor even her yoga pants … because she wants to believe the excuse that she is'appropriate' or that it's 'not important' and it 'shouldn't matter.'
Well, it matters. More so than for how others perceive you but for how you perceive yourself .
Go deeper …
Which is why I invite you to go deeper with me!
Join me for my upcoming webinar where we'll connect to WHY it's important and then show you HOW you can take your next steps in style. Signup HERE!

My intention for you?
TO see you SHINE!
To help YOU see and feel your potential.
And to celebrate your enhanced personal and professional success as a result of you fully stepping into your #StylePower.
With over 12 years of experience in the Fashion Industry and an undergraduate business degree from USC, Ustyled CEO Catherine Cassidy has unique blend of business, operations, sales, merchandising and personal styling experience. Her corporate experience is with Nordstrom, Robinsons May and BCBG. In 2008, she launched Ustyled , a style company focused on serving professional women. She was recently featured in the Washington Post , on Today.com and is a sought after speaker on empowering women in business through what she calls 'Style Power™.' Catherine resides in Washington, D.C. and Ustyled serves clients all over the US and abroad.