The greatest fear of every Female Entrepreneur comes down to a single, frightening truth:
That you are all alone and may not make the money that you truly desire doing work you love.
Nobody understands what you're going through, or the challenges that you face.
I understand this feeling all too well, because I experienced it myself, deeply and personally.
Multiple streams of income were a way of life for me in my twenties in Hollywood. I did everything from spokes modeling at Trade Shows,beer promotions (even though I don't drink beer), cocktailing, stand in work on movie sets, danced in music videos and worked as a background artist too. I'd like to call them respectable side gigs to pay the bills while I pursued my artistic dreams. 
The life of a 'Starving Artist' is #NotCute.
After my 30th birthday  I implemented another strategy, focus on one thing. You see, I entered the world of internet marketing. I was fixated on building my online business. I guess I bought into the dream of making money while you sleep, send out a few emails and millions of dollars will land in your shopping cart.
BIG MISTAKE…
That strategy didn't last for long. Things got so tough that I had to move out of my condo, put all my stuff in storage and start at zero again.What did I learn? As an entrepreneur you cannot let pride annihilate your bank account, create your own opportunities and if that means getting a part time job, side hustle or side gig, so be it.
I can remember the day I sat in the audience at a high-intensity Internet Marketing seminar and I heard loud and clear. Don't multi-task! Clearly caught up in the moment, I forgot multi-tasking kept me off the streets.
One of the biggest lessons I learned, you must consistently measure the volatility of your situation.
I knew quite a female entrepreneurs that were taking risks while simultaneously being supported by family members or live in boyfriends.
80% of all businesses fail due to under funding.
Are YOU ready to make it?
It's easy to take risks when you have a cushion. If you don't have a cushion, here are some ways you can eat your entrepreneurial cake and consistently bring money in too.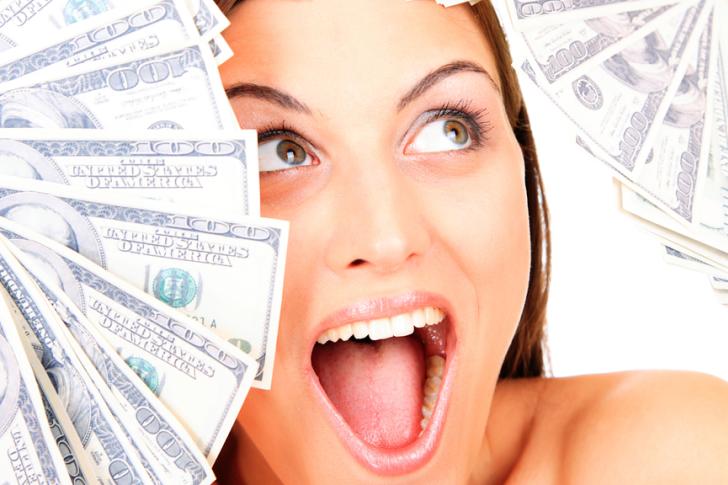 1. Tech Savvy
Move over Hollywood, hello Silicon Beach. I had no idea Tech companies were giving entertainment conglomerates a run for their money. It's important to learn the tech lingo, and continue to up date your tech skills. You may be overlooking opportunities that exist for girls with a high techIQ . If you haven't heard of "Women In Tech", google it, join online communities and find networking events in your area.
2. Connectivity Is The New Currency
Chances are you have a Twitter and Facebook account but a LinkedIn profile will do wonders for your business. Take 60 minutes to create a stellar profile with a professional photo, upload your resume and post your work history. You're welcome to use mine as a guide. LinkedIn is a great way to build your network, send out emails to form joint ventures, ask for referrals and submit for part-time work in the job section.
3. Paper Doll
When all else fails, use what you've got! Look at other skills you can monetize, If you're not already consulting, now is good time to start.  Keep your resume polished and professional. You'd be surprised how many times contractors are asked for resumes.  If you cross the corporate consulting line, high level executives want to see a formal CV.
Another reason you want a stellar resume, algorithms are running the show. A computer generated analysis determines if you get the interview or not. If you're a Millennial without a lot of experience, focus on your skills and highlight your strong suits, no matter how small the position.
Age discrimination is illegal, but call a spade a spade, bias exists. If you're inching closer to 35, don't let your resume be a giveaway to your age. Eliminate the dates on your education and limit your work history to no more than the last 15 years. Once you get the interview, don't skirt around the issue. The idea here, stand out so you get your foot in the door. Once you're in, it's up to you to show you're a winner!
4. Girl Talk
You love socializing, right? Well then, put all those connections to work.
Pick up the phone, send an email or send a text (I once sent out a text message to 10 of my friends asking for referrals and received 2 business referrals). Be direct and to the point. Tell them you're looking for new opportunities and ask if they know of any opportunities. Don't be afraid to ask for what you want . A habit that can make you financially independent & self-sufficient.
5. Success In The City
Let your fingers do the hunting on Craigslist. Craigslist gets a lot of heat, but if you develop a discerning eye for spotting legitimate work, the opportunities are for the taking on Craigslist.
Here's a short list of some of the side gigs I landed:
·  Copy-writing
·  Social Media Management
·  Sales/Marketing
·  Fitness Instructor
·  Brand Ambassador
6. Ego Inflation Is Overrated
You want to run the show, but until you sell every seat in the house, prepare to take orders from someone else.
Yes, you may have to continue to work for other people until you can be the boss full time. Same goes on interviews, you can't show up like Ms. Know It All. Be humble. I guarantee you will be able to use what you learned in your own business.
7. Hot & Sexy Money Mastery
Something is better than nothing. I don't live my life by that philosophy. I think we as women discount ourselves far too often. If you're like most women, you may have a fear of selling. So I want to be clear here. If you don't have money coming in, a relative to bail you out and the rent is due, you may have to be flexible with your income requirements.
Of course, you deserve to be well compensated for your skills and talents. But I know first hand, you can experience a quantum leap in your bank account  when you strategically lower your rate. What does that look like? You gain more experience, up-level your resume and build rapport with industry leaders. Remember to set clear boundaries with yourself first. For example, if your hourly rate is $50 an hour. You may wish to lower your rate as a contractor to $40 an hour for a brief period. In the mean time, commit to increasing your wealth consciousness and confidence around selling your products and services
so you can command top dollar.

8. Platinum Rolodex
If money isn't pouring in as quickly as you'd like, get dolled up and strut to your nearest networking event. Networking is an excellent way to make connections that could potentially lead to a purse filled with a lot of dollars.
You can attend events at your local Chamber of Commerce, join Women's Groups, Meet ups, Masterminds, Trade Shows,Conventions and the list goes on and on. Again, when your network multiplies,opportunities do too.
Finally…
One of the reasons I chose to be an entrepreneur, I crave freedom and self-expression. If you're like me, you don't want to make decisions that will hold you back and dumb down your success.
Girl's Got Wealth,
#Ungenita