"Why I haven't aged in 20 years and will look like this for the next 50 years." –
If I could look fresh into college until I'm fresh into the seniors' center, I'd be the happiest young-looking old lady on the planet. I'd like to still have my girlish looks until my strut turns into a stroll on my walker. They say you get smarter with age, well, it appears our "Chick in Charge" has stumbled upon something that's going to enhance our "Beauty IQ". You know we strive for an A+ in everything around here. #TripleThreat
Ungenita admits to being a "Beauty Addict", and for the record, it's her only addiction… besides writing and dancing to music from the 80s. I'm telling you, if there was such a thing as Beauty Addicts Anonymous, she'd be enrolled in the 12-step program for sure. But then again she's not exactly 'anonymous'… kind of like the piece I wrote for Under Earners Anonymous . If you have a problem with asking for money, a raise, or increasing your rates… it's definitely for you. Anyways, back to the topic at hand, the girl's been obsessing over lotions and potions since she was ten years old. She said it made her feel pretty. It has obviously paid off.
A lover of all types of beauty products, Ungenita has stocks and piles in her powder room.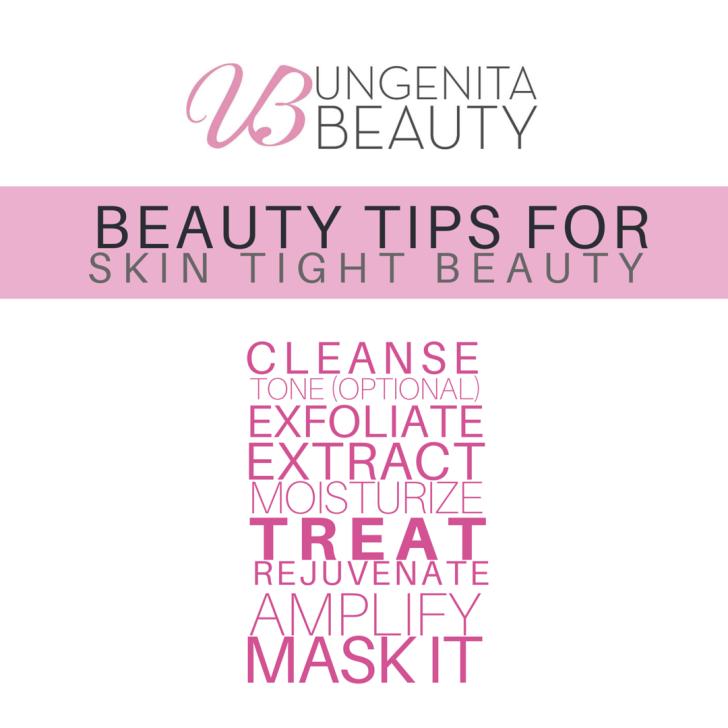 She's worked for major beauty brands and represented major beauty companies at expos around the country. She also taught at Paul Mitchell schools and was ranked top 20 in beauty blogs before POSH  was even baking in her creativity womb.
We were surprised when we saw her event Pretty Skin & Pink Champagne   on Facebook . Mmm… Champagne sounds good right about now. Anyways, everybody thought Ungenita came out with her own skin care line (but wait, isn't she launching a  fashion line? )  At any rate we found out it was for a product she's endorsing. What? Ungenita is endorsing a product?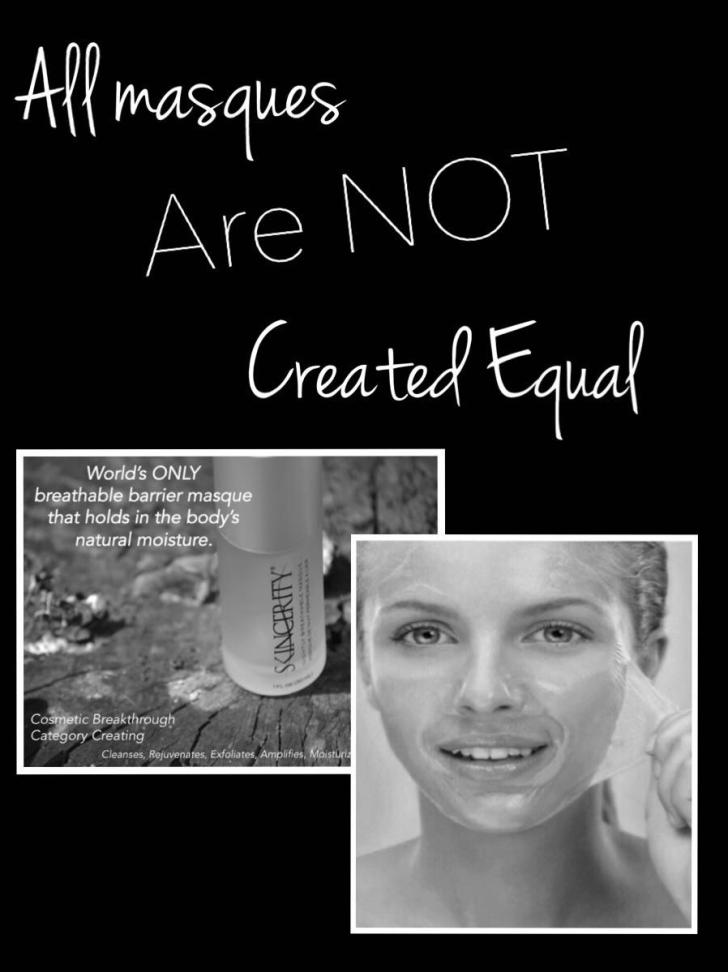 We couldn't believe it either, so we asked her what she's jumping on the bandwagon about and why she's not getting off any time soon. Remember she wants to look like this for the next 50 years? #GOALDigger
So…What is it?
Transepidermal water loss (TEWL)

The measurement of water that exits the body through the epidermis, which occurs through diffusion and evaporation. Cuts, scratches, burns, temperature, humidity and UV light all increase TEWL.
Wait, what? Translation PLEASE!
I think you already know dehydration is water loss through the skin. Transepidermal water loss   is a fancy word for dehydration.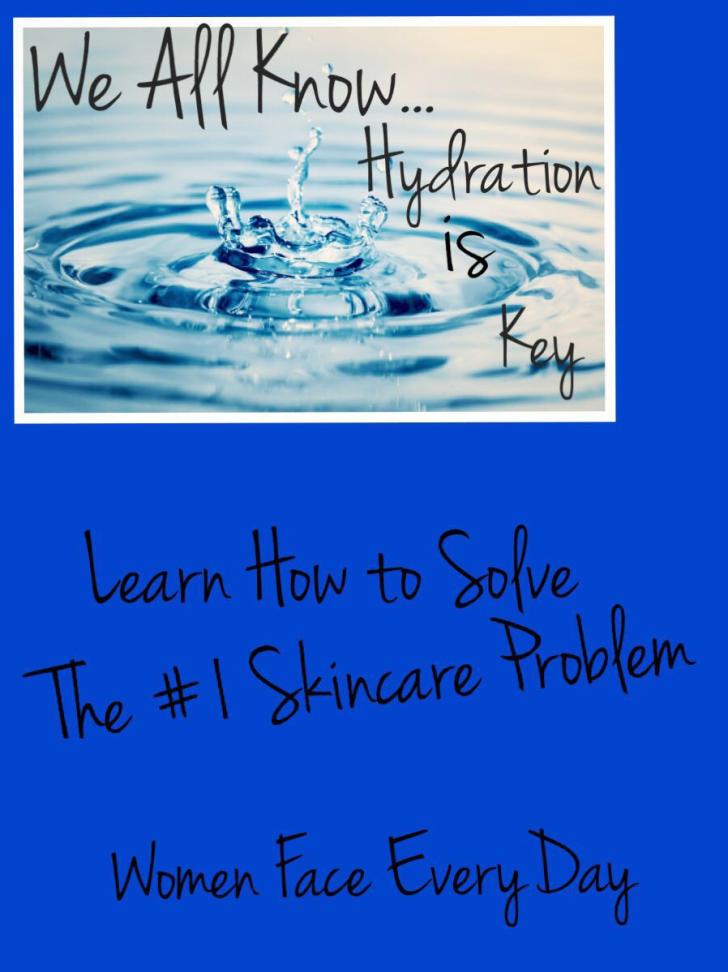 Ungenita says it's time to get "Beauty Schooled". We lose water through our skin and most of that happens while we sleep. If you're thinking I drink enough water honey, let me tell you what UP told me. "It doesn't matter if you drink liters of water, you'll still have Transepidermal water loss overnight". Yikes! TEWL is one of the two MAIN causes of aging skin. The 2nd is sun damage.
A Celebrity Makeup Artist Reveals Why Her Client Pulled The Plug On Botox
When we lose water through our skin, especially as our skin ages, it starts to shrivel up and we begin to notice those pesky fine lines around our eyes, forehead and mouth. Let's use this for example: if you left a grape out in the sun for several hours or days what would eventually happen? No…not wine, although that would be great, wouldn't it? It would shrivel up and turn into something we call a raisin. Still yummy, but not the look we are going for. That's exactly what happens to our skin, especially at night! #NOTCute
Well…if you want Pretty Skin For Life we have a solution!  YES! (We LOVE to exaggerate around here but this time we're NOT). It's the ONLY cosmetic in the world that solves this water loss and aging issue! Would you want to know more? How about get it in your hands, like, yesterday? I thought so! 
Okay…just tell us what it is already!! (I know that's what you're thinking.)
Pretty Please…
Okay, since you asked so nicely… it's called Skincerity. Skincerity is a product born from science and medicine that's an accidental cosmetic discovery. Aren't all of the best things found by mistake? Like the strawberry peach green smoothie I made the other morning when I just threw all my last bits of fruit and veggies in my Nutribullet with absolutely no recipe in sight. Oops! But it was so delicious! So…Skincerity, this product is going viral because of its incredible results in turning back the clock and solving most skin care problems. You just need to get this stuff on your skin and experience it for yourself.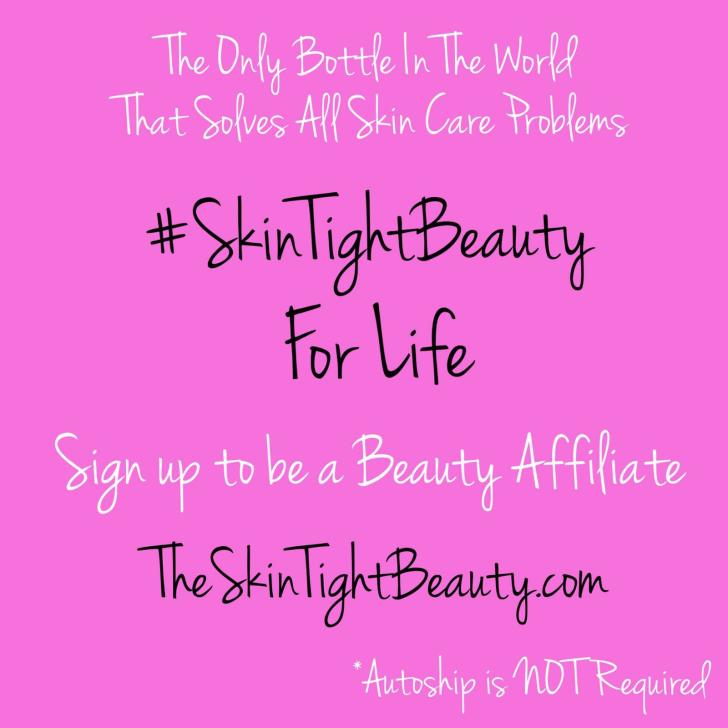 Skincerity is the world's only breathable mask and the ONLY cosmetic in the world that solves skin dehydration. It cracks the water loss issue overnight! Nothing else in the cosmetic industry can actually do what this product does.No amount of serums, moisturizers or anti-aging creams can lock in your body's own natural moisture like this product, according to Ungenita and the thousands of people that wake up every morning with beautiful skin after the nightly roll (you roll it on your face).
Sleeping Beauty, for the first time in your life, you can actually wake up with completely hydrated skin!
It doesn't matter what skin care products are perfectly displayed on your vanity or inside your medicine cabinet, there is NOTHING like Skincerity .  This product is the most perfectly engineered man-made layer of skin that you apply to your own. Woah, that was a tongue twister.  Now it's not the miracle of the product, but the miracle of your own body and its ability to rejuvenate and rehydrate in a perfect environment.  
Research and studies have shown that 35% of people saw improvement with fine lines and wrinkles after their first application.  And then 94% of people saw improvement in their first 30 days 
Similar to how a cast is for a broken bone. The neon, signed by all your friends from PE class type. Although super cute, we all know that the cast isn't healing the bone, it's your body in a perfect environment healing itself.  That's exactly what Skincerity   does.  It creates this perfect environment that allows your body to trap in its own natural moisture plus vitamin E and grape seed oil! Plus, you can take ANY product from ANY company, apply it, and simply roll Skincerity   over top. That's right you can keep all your fancy schmancy products if you should so desire.   Skincerity   is going to amplify the results 3-4 times better and faster! Take that!  And just in case you're wondering if the company has a full line, Ungenita likes to call it the "Sexy 7". Doesn't it make you want to drop everything and have a love affair with your skin? Ooh Aah, my skin looks hot.
How To Wake Up Pretty Tutorial:
In the mean time, if you'd like to get your pretty little hands on a bottle, become a Beauty Affiliate  and get yourself a bottle at 45% off. That's only $70 a bottle! Look at it this way… you'll spend $50 on a manicure and pedicure, splurge on Stilettos, and who knows what on a new bag. You can't put a price tag on your face and the health of your skin. Don't you want  #SkinTightBeauty ? I know I do!
Are you ready to rock Feminine Leadership?
Real change, the kind that you've been craving for in your business, is only going to come from putting new systems and strategies in place.
Believe me there is nothing you cannot accomplish if you pair vision and passion with an enduring work ethic.
If you truly desire to be powerful, playful and profitable, allow a woman who dedicated her whole entire life to feminine power mastery, doing what others said could not be done while wearing a dress, make up, big hair and batting her eyelashes…
A Feminine Goddess Who Walks Her a Talk
She is a Goddess of change. When she met defeat after defeat she got tough —and they were tough— when she was left with $52.22 in her bank account she did what any fierce feminine leader does: she dug deeper, increased her self worth and value in the marketplace, worked harder, got smarter, and became stronger while looking like a Billion Dollar Beauty in the process.
And now she wants to show you how to be resilient, how to deal with challenges, and how to strive for excellence in all that you do in makeup and high heels. Click Here Now!