Beauty it's not just vanity, it's valuing yourself!
Most women have self image issues. We can continue to pour salt on an open, infected wound if we wish. Instead of calling it the "Selfie Movement", it's more like the "Insecure Selfie Movement". It's time for society to stop skirting around the issue.
Working on the inner self-image is the only way we're going to heal those infections & perfect our potential.
As much as I love  Beauty ,  Fashion, Style, Glamour and Luxury , it took me years to figure out what it takes to make jaws drop.  The most fashionable accessories we can wear are not found in our closets. That's a lot coming from me, I LOVE to shop!
Self-Love

Self-Worth

Self-Value

Self-Respect

Self-Confidence
Don't leave home without it!
Everyday thousands of women graciously submit their scantily clad sexy selfies to be spotlighted on a brigade of websites heavily trafficked by men. Some websites get 10,000 complimentary submissions each day and make millions of dollars each year off those sexy selfies.
A survey published on  Media Bistro  found that more than a million sexy selfies are taken each day and that about 36 percent of selfie-takers admit to altering their photos.
WHY?
"I do it because I want people to say nice things about how pretty I am. It's like compliment machine ."  ~ Kaci B.
Can you put thigh gap on your resume?
Are sexy selfies going to promote us in the workplace?
If we continue to shamelessly parade our bodies in cyberspace, we're unconsciously asking men to throw "gentlemen" out the window.  You have carte blanche to treat me like an object, I have nothing to offer but a hot body.  It's time to declare:  I want to make money with my brain NOT by promoting my 'back'.
BUCKLE UP, A LESSON IN BARING IT ALL FOR A SELFIE
"Baring skin on  Instagram  can aspire for many reasons, but in our generation it is usually to try to get men to pay attention to you because of your body, which commonly goes hand in hand with money and gold digging. NEWS FLASH: no one wants to marry an Internet whore, they just want to have $EX with them, which girls are not realizing when they post these pictures. I am just a pretty girl who was naïve and let people use my body for their own satisfaction. Granted, every picture I posted I made promotional money from, but in the end, I received more negative attention than the money was ever worth."
~ Lucy G. (Former Instagram Model)
The root cause: our low self-esteem, self-confidence, self-love, self-value, and self-worth. It's so out of control that building a career baring skin on Instagram is a coveted trend.
Attention starved young women have a platform to fill the void missing within by posting scantily clad sexy selfies and skyrocketing to internet fame.
Let the innuendos begin…
Powerful, Playful & Profitable,
#Ungenita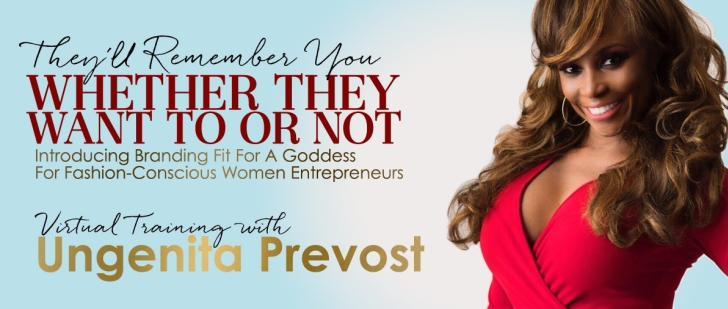 Don't forget to check out Part 1 of this series and move on to Part 3 when you're done…