If you don't take count of your gifts and talents, you run the risk of someone else selling you short.
There's a design motto  you've  heard countless times before, "As you know in fashion, one day you're in, and the next day, you're out." That is if you have been keeping score with this year's season of project runway. Most designers, whose aspirations are to be chosen for the lifetime reality series submit an application, while a few like Blake Patterson will find an unexpected encounter to be life-changing. During a Los Angeles FIDM/Fashion Institute of Design & Merchandising runway show, with an attendance of two hundred,Blake received encouragement from a project runway producer, who suggested, he try out for the upcoming season. Without a second thought of the possibilities such an opportunity could bring, Patterson embraced the process finding himself now in the public eye.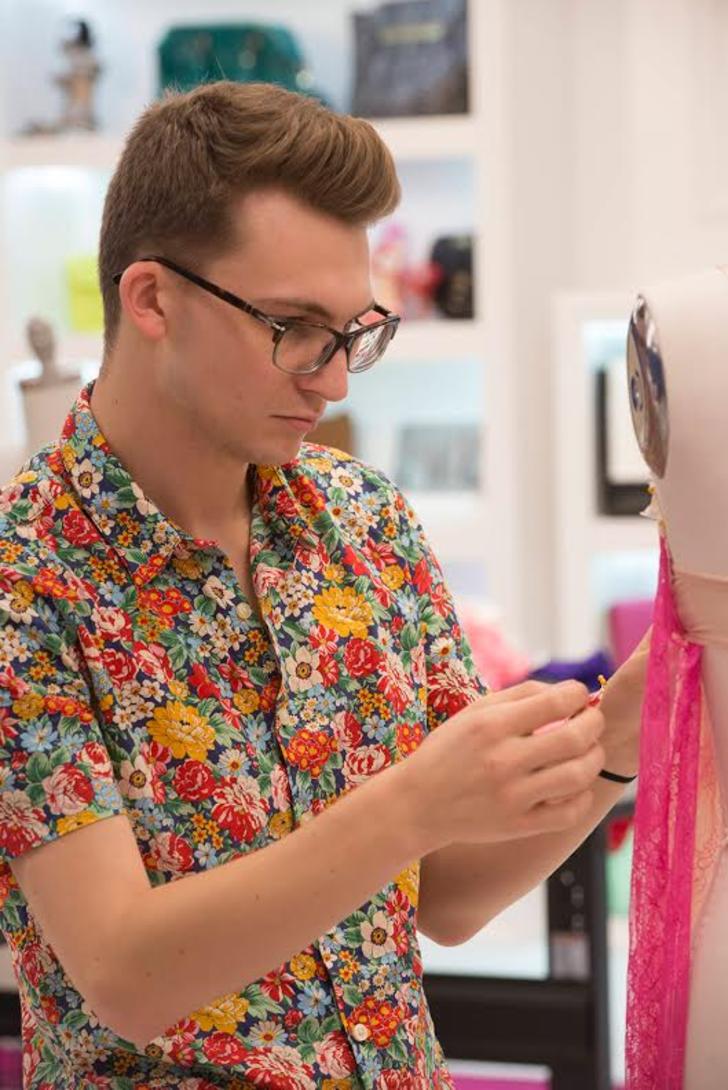 Months prior to the shows actual air date, countless hours of design challenges in an unfamiliar design studio, thirteen contestants participate in and complete for an opportunity that could literally change ones efforts within the industry. For Blake, a twenty-four year old Ohio resident and FIDM advance design student, it was always clear that his years of high school would catapult him to such a strong future within the fashion industry. "I did a little art in high school and would listen to Cher on the way to school,as I found plenty of inspiration from her wardrobe and music," Blake explains. Discovering his full potential as a designer didn't happen until his second year of formal education, with the creation of an array of Avant-garde garments . With a keen eye for couture garment design that captures the romance of shimmer, Blake's core design elements consist of his premier fabric selection, craftsmanship, and desire to tell a story through each bead threaded.
With a design vision that illuminates the now Los Angeles based fashion designer , he has always set his sights on embellishing the female form. He states, "I wish women would wear more dresses. I feel like people should dress up more." With custom Made to Measure designs that fit to each customer's individual needs, his pieces always involve a form of standardization in patterning and manufacturing processes. In an industry that consists of mass-production of most everything that is created, the superior benefit to Blake's custom aesthetic comes with the well-fitted, body conscious tailoring process ; a process that gives his clientele the opportunity to customize their design palette with the usage of luxury fabric choices, exotic embellishments, and his signature of movement.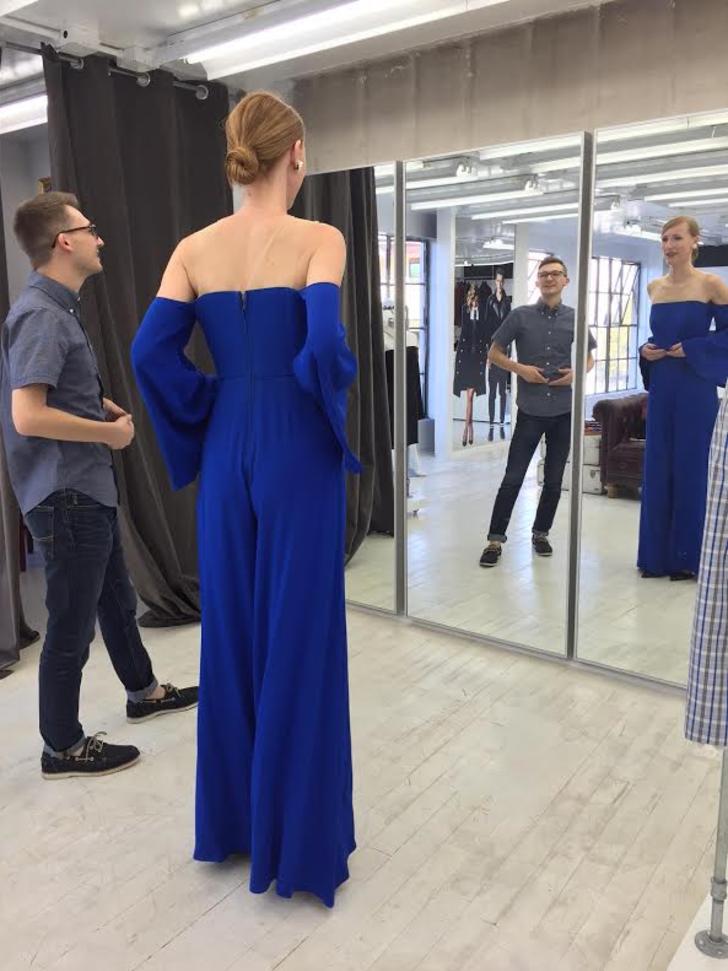 With a career boosted from his experience on Project Runway, Blake reflects on a past challenge that particularly stripped him of the opportunity to move forward; a design dilemma which involved producing a sexy bra and panty set for the Heidi Klum Intimate collection, which holds as Klum's business empire. Many, if not all the designers, were given the awkward base of an underwire bra structure to use if needed, along with stretchy lace and lingerie fabrics. They had a day to complete the challenge and the winning design would be sold on Heidi's Intimates website. For Blake the misfortune of poor design construction sent him packing for the remainder of the season. The judges criticized his lack of basic knowledge and time management skills, as Blake defended his look by stating,"It's my first time working — or even seeing — women's intimates." With this utterance, Zac and Heidi rightfully became baffled, as they replied stating that he will need to know these basic things in order to be a fashion designer. Blake mumbled that he designs for women who don't wear bras. "Good luck," said Zac Posen, speaking for women everywhere.
Despite the critics reviews Blake's current collection embraces inspiration he's found in the movement of the ocean, and he's incorporated his vision into the fabrics and color choices. His noteworthy sense of style gives a woman the chance to feel empowered and beautiful, as he describes his designs as being confident, feminine,sophisticated, and for those who want to feel sultry. After an exclusive experience which had me immersed in the process of garnishing myself with his 'Jellyfish' collection, I noticed two things of his designs to be true; one,underwear is not required, and two, you will be quickly noticed when you first walk into a room with a movement of grace.