Pick a Mentor — It Will Change Your Life (and possibly your bank balance too…) 
I can relate to the average woman's struggle with money. Research shows that even educated women still report lower levels of financial knowledge (Lusardi & Mitchell, 2013). Can you imagine what our money story would look like if Algebra and Geometry were followed by Financial Literacy?   Why didn't they tell us in high school Trigonometry will not pay the bills, unless an engineering degree is on your 'to do list'?
April is Financial Literacy month, but a high Financial IQ is something we strive for 365 days a year around here. Let's face it, 'financial intelligence" is still not a sexy topic, yet it's one of the reasons we struggle with simple things like balancing our check books, saving and money management. It doesn't matter how old or young you are, for that matter. You can take control of your financial future.  
We were having one of our #HappyHourMakeover Twitter Chats when we bumped into Valerie Martinelli. She is the Director of The Center for Economic & Policy Development, Inc. and she recently launched Innovate 50/50 on behalf of The Center for Economic & Policy Development, an initiative advocating for gender equality, women in leadership roles and financial literacy through mentorship.
I asked Valerie to share her story and why this mission is near and dear to her heart. If you're interested in joining the mentor-ship program (she's looking for 1000 mentee's) please follow the link at the bottom of the article.
I was taught from a young age to be proud of who I was and that little girls should not be afraid to be intelligent and vocal about their beliefs. I spent much of my grammar and middle school years being bullied and that led to fears, insecurities, self-doubt, and poor self-esteem. I proceeded down a very difficult and dark path for many years due to my poor self-esteem.
Through those years I learned what different types of abuse can do to women and how it can dis-empower and negatively impact their lives. Women who have been victims of abuse, neglect, domestic violence, or rape do not view the world the same as women who have not been victimized.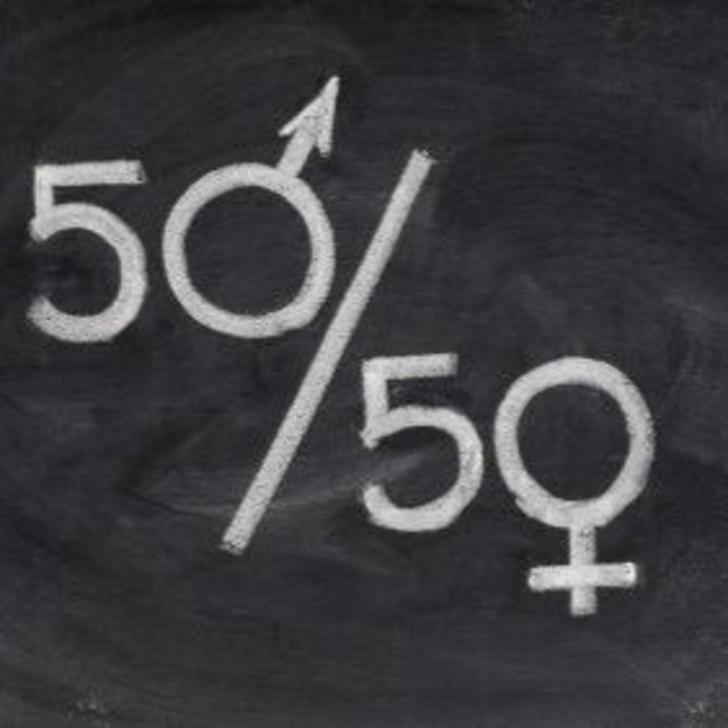 Innovate 50/50 was born from my first still-unpublished, novel. I wrote my book because I wanted to be the voice for women who couldn't use their own, including those who have been victimized. This initiative affords the opportunity to fight for others and for justice, equality, and change. Women have not had the same access to services, jobs, rights within their workplaces, and opportunities in life as men.
We have been held back from leadership positions, political office, business, and entrepreneurial activities. Women who have been victimized face more obstacles and hardships than others because they are labeled and live with fears and anxieties that others do not.
When I wrote Innovate 50/50, I wanted to impact as many women as possible. I wanted these women to have the life they deserve and a positive influence on gender equality. By economically empowering women, including those who have been victimized, we are giving them opportunities to be financially independent and the ability to care for themselves.
Financially independent and self-sufficient women…
Innovate 50/50 is based upon mentoring women to become their best selves, realizing their power, and empowering them to fulfill their dreams. Mentor-ship positively impacts lives and the economy. I believe that we as a society should continually work together to offer women opportunities to advance themselves. Your mentor may give feedback that you don't always want to hear but it is to your benefit.
The right mentor can re-define how you view yourself by provoking new ideas and meaningful self-reflection. From my personal experience, mentor-ship has been one of the most effective ways to tear down the mental limitations that I had built up over time. Mentor-ship challenged my thinking and helped me to see what changes needed to be made in my life in order to be successful.
Mentor-ship is particularly meaningful for women because it is an exchange of experiences, power, and knowledge. Mentors can help their mentee's form clear goals and strategies to achieve them. They are also given the opportunity to leverage their most valuable experiences and have the ability to significantly impact their mentee's careers.
My mentor made a huge impact on my life and my career because he taught me the leadership skills that I needed to be successful. A mentor is not someone who holds your hand and guides you. A good mentor will be ready to stand behind you, whether you win or lose. Mentoring should be considered a partnership because good mentors will invest in your successes and your failures.
They also can give priceless advice, wisdom, tough love, and offer words of encouragement. I have learned that the best way to pay your mentor back is to pay it forward. Women who have been mentored oftentimes go on to become mentors themselves.
There are also potential benefits on a global scale. The goal of Innovate 50/50 is to mentor 1000 women. If all 1000 of those women go on to become mentors themselves then we can have a very large impact that can help women thrive on an international scale.
Investing in women also has become a new standard, however, barriers still remain. These barriers stem from a lack of access- such as networks, opportunities, and advocates. Mentor-ship is a practical strategy to conquer financial literacy and economic empowerment.
Delivering awareness and comprehension of economic empowerment to women who may not have it positively influences them, their families, and the economy. By offering mentor-ship in financial literacy, women can pay it forward and the work that Innovate has begun can continue well into the future and fulfilling the vision of making a difference.
If you'd like to join Innovate 50/50 and be mentored by one of Valerie's qualified experts, please visit GlamorousEntrepreneur.com for more information.