The Sexy Selfie Shenanigans "Insta-Models" Play On the Internet
Today, you can launch your modeling career via a personal profile, no tear sheets, no portfolio and no agent. With a private email you're open for business. Ooh…sounds risky!
Charlie Puth & Lil Wayne have a lot of"Insta-models"in a tizzy, right about now with their song: Nothing but Trouble. Do 28 million viewers and counting know something we don't?
These Instagram models are nothing but trouble                                                                  
Uh, she just wanted ten thousand followers
Oh. she posted, she posted, she posted
They like it, they like it, repost it
She party promoting, she hosting
She posing, legs open, provoking
"With smartphone in hand, we can now share with others how our narcissism looks to us. In this sense, the selfie chronicles a Counter-Copernican revolution." ~ The Washington Post
I remember sashaying around San Francisco with my modeling portfolio. I can't tell you how many times my head swelled because I was told I could be a model. I've always been a risk taker and believed intrinsically that the impossible is possible, but I didn't see the catwalk loaded with girls that were 5'3".  I walked into a casting call one day and walked out with an opportunity to go to Japan. Yes, I had #JetSetting in my DNA back then. 18-year-old Ungenita didn't know that her contract was going to involve lights, camera, and "action" that wouldn't land her in the pages of  VOGUE. Girl, you won't be boarding a 747 from SFO for such shenanigans, sit down.
I went on to be a Spokesmodel for major brands and became a highly sought after Promotional Model. I even worked for Victoria's Secret, but I didn't get to wear the wings on the catwalk or a leopard bikini like Tyra. I launched the Pink College Campaign and sashayed in my pajamas for the college tour.
Is The Sexy Selfie Movement the Degradation of Women?
It may appear that I dropped my moral compass from time to time, but I'd like to think I've upgraded my morals and values over the years. I have to admit some of the choices (barely there and the thong, thong, thong booty shots) being made today on social media do not resonate with my Modus Operandi. Is it safe to say? Good old fashion morals are not hip and 'trending'; much of the world's moral compass is broken; we're too busy showing off our backside & thigh gaps for 10,000 'likes' tonight.
Are we that starved for male attention?
Is "Ego Inflation" the new black? – #Retweet
Are we so emotionally & morally bankrupt that we measure our value and self-worth by how many likes we get for showing off T+A today?
Here's what I REALLY think…
We are in a psychedelic trance. The drug of choice for the new generation: snapping a sexy selfie to show off the human body. Millions of women are faced with this addiction, strung out and can't go a day without picking up their smartphones for a quick fix.
I'd love to see more women Intoxicated on Intelligence.
(My Rehab Center would be called The Billion Dollar Beauty Club™ increase your net-worth with a high self-worth. In fact, I've brought the topic of beauty, wealth and feminine leadership around the world through webinars, tele-seminars, guest speaking, live events and online training programs).

"I used to portray myself very risqué on Instagram because I was insecure and in desperation of male attention. I wanted a million people to think I was "hot" instead of one person to think I was beautiful. I wanted a mass of mediocre admirers, instead of one special admirer."
~ Lucy G. (Former Insta-model)
What if you're not a sexy " Insta-model" ?
No Boobs.

No Booty.

No Likes.

No Friends.

No Followers.
While there are plenty of legitimate models with millions of followers and legitimate income streams on Instagram.
It can be a harsh, desolate world out there for the average girl who chooses (NOT) to reveal sexy selfies on Instagram.
We are obsessed with vanity metrics (aka…'likes'), it's like some kind of badge of honor. It's not a measure of our self-worth. I know people who have 500k followers and don't have that amount of money in their bank account. I know people who have less than 5000 followers and make millions of dollars. What is more important to you?
Powerful, Playful & Profitable,
#Ungenita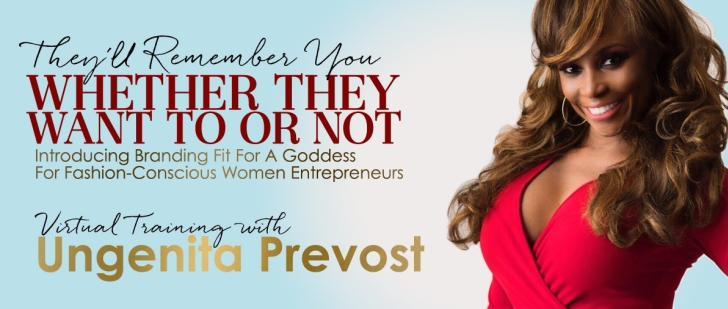 Don't forget to check out  Part 2  of this series if you like what you've read so far.